Hey Beavers, guess what's around the corner….HOMECOMING!
Beaver Locals Winter Homecoming is February 17th!
The Homecoming dance is something that most people to look forward to – especially the girls. They love to get their makeup, hair, nails, and a glowing tan. But most importantly they LOVE to go shopping for dresses. Dress shopping is crucial to every girl because they want to find the perfect dress. Something that isn't too risky but definitely makes a statement. But how much are girls willing to spend for this "perfect dress"?
Most of the girls at our school like to go shopping for their dresses at "Henris". This store might have some "perfect" dresses that might steal the eyes of others, but also empty your wallet. On average Henri's dresses that these girls wear can be anywhere from 250-500 dollars. Now, which would you rather do? Spend up to 500 on a dress that'll be worn for 3 hours, or go to "Dillard's" or "Macy's" and find a dress just as nice for less than half the price?
I'm one of those girls who wants to have that "perfect" dress but doesn't want to empty my parents' wallet to have it. I have always been a bargain shopper, especially when it comes to homecoming. I encourage everyone to go to the dreaded sale rack. The majority of my homecoming dresses and everyday outfits come from the sale rack. I was always told to go straight to the sale rack because that's where you get good clothes for less!
There is a story behind this red dress! Freshman fall homecoming I wasn't planning on going until I got asked a week before the dance. I told my mom and she was panicked. We knew it was going to be hard to find a cute dress that short amount of time. My mom came home with dresses, in which she found them all on the sale rack at Macy's. They were a quality dress for less. I fell in love with the red dress. I ended up getting the dress for $40 dollars! What a great buy. Most loved the dress and when they asked where I got it and for how much they were all shocked because it didn't look like a $40 dress from Macy's.
This next dress is super nice! I found this dress at Dillard's and at first, I didn't like it until I tried it on. It was the "perfect" dress for me. And even better, my "perfect" for under $100 dollars.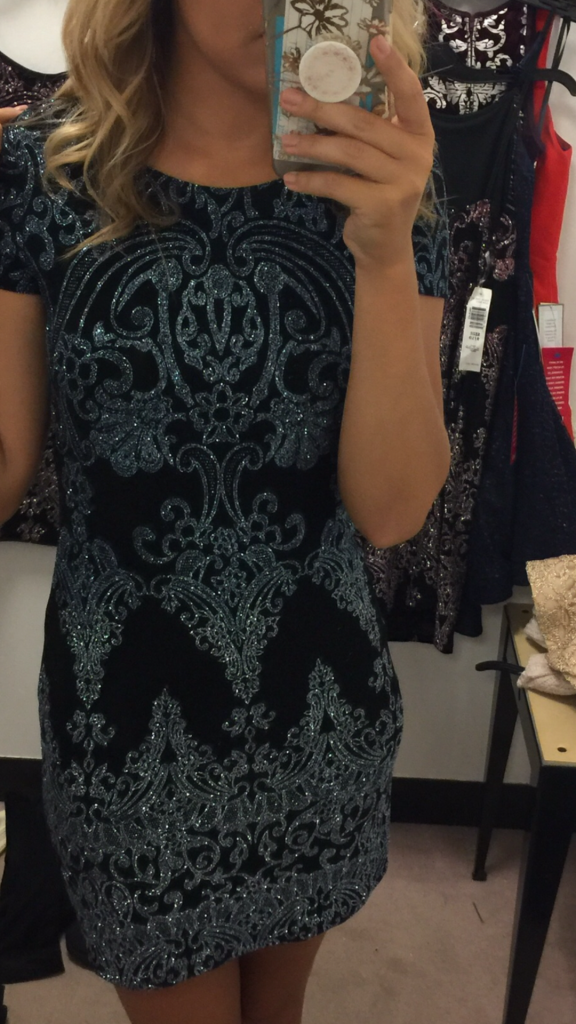 This last dress I purchased for this upcoming homecoming. I wasn't even planning on dress shopping and I just happened to find this dress. I always made this purchase at Dillard's. I absolutely hated this dress when I first saw it. But after my mom begged me to try it on, I fell in love with it! This is my favorite homecoming dress I've bought. This dress looked way different on then it did on the hanger.
Now after seeing what you can get for half of the price, let's give you some dresses that are from "Henris."
Now after reading this column, I hope you have discovered that price isn't everything and that you can have a beautiful dress for half of the amount, and no one would know.